To compliment our health services, we have a trained staff member to provide confidential financial management advice as well as a Social Worker for advocacy support. Also available is a Kaimanaaki to help support mums with children under 5 to engage and/or enrol in a local available pre-school.
These health and social team members are dedicated to helping our whanau and communities to become more empowered and therefore stronger.
Budgeting
Budgeting support offers: Free budgeting advice, advocacy support with other agencies or services (WINZ, IRD, HNZ, Ministry of Justice, Baycorp, Local clinics and chemists, Archibald Motors, and more), confidentiality and discretion, budgeting education, budgeting and savings plans.
A budget plan is a financial plan to help families into financial freedom. It involves helping people understand how to best manage any income, talking with creditors, understanding the importance of financial discipline, creating and maintaining a financial plan that allows value to everyday life, and also to realise the importance of setting goals.
Coordinator
Bella Nathan – bellan@wop.co.nz
Health Promotion
Funded By: 
Korikori-A-Iwi [KKAI] – Minisitry of Health
Inter-Sectoral Community Action Health [ICAH] – Northland DHB
Our mahi, is to work within the community to promote health messages and healthy lifestyles, as well as organising activities and events which incorporate the following aspects: Nutrition, Physical Activity, Quit Smoking and Breastfeeding, and can also include social, spiritual and emotional aspects of our wellbeing.
Coordinators
[KKAI] – Kimberley Blucher – kimberleyb@wop.co.nz
[ICAH] – Maquita Lia – maquital@wop.co.nz
Kaiarahi
Funded By: Whanau Ora Commissioning Agency
Charlotte provides a variety of support such as:
Facilitated hui – build strong relationships of trust and confidence with whānau and have an ongoing relationship.
Navigation services – Finding the right service provider for whānau to access health and social services that are available for their specific needs.
Advocacy – For Work and Income NZ or Health and Wellbeing
Support – Build strong relationships of trust and confidence with whānau
Planner – To walk alongside whānau to develop plans, set goals, support them to achieve their intended outcomes and document their success along the way.
Charlotte takes her responsibility very seriously, and your confidence in her role is paramount to her practice. Any enquiries, questions or information disclosed or given is classified and confidential.
Coordinator
Charlotte Tahitahi-Matiu –  charlottet@wop.co.nz
Kaimahi Pumau
Tomo Campbell will work alongside priority whanau to develop plans, support them to achieve their outcomes and continue to work alongside them over time.  Which can include:
Provide social service support to whanau that empowers and affirms their strengths and needs and aspirations
Whanau assessments and develop whanau intervention plans with goals
Counselling
Plan programmes or activities that encourage whanau engagement and participation
Whanau will be treated with respect and dignity in all aspects of support, and that information shared will be treated with confidentiality .
Coordinators
Tomasina Cambell –  tomoc@wop.co.nz
Te Puarangi
This programme is a first for Whakawhiti Ora Pai and a first for the community. The programme is about taking a positive approach to address challenges
including addiction and supporting and enabling whanau on their wellbeing journey.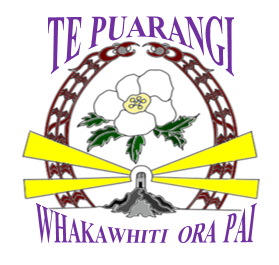 Coordinators
Arby Larsen –  abigaill@wop.co.nz
Community Connector
Funded by: Ministry of Social Development
Te Kao Clinic – Mondays, Fridays
Te Hapua Clinic – Wednesdays
Pukenui Clinic – Thursdays
Advocate with all types of agencies and services
Appointments – Support to book and attend appointments
Connect to services – Referrals made to other support
services and agencies
Letters and Documents – Explain letters and documents
Information – Source information to help to make informed decisions
Assist and support for those impacted by Covid-19
Coordinator
Reno Tahitahi-Matiu – renot@wop.co.nz or 0800 TRY WOP (879 967) ext 224
Sera Murray – seram@wop.co.nz or 0800 TRY WOP (879 967) ext 229