Vision
Te tino rangatiratanga oranga mo nga tangata katoa.  Well Being for all through empowerment.
Mission
To build on the strengths of whanau to achieve whanau ora in their health and well being.
Purpose
To provide accessible, affordable, accountable and appropriate services including but not exclusive to:
To enhance Whakawhiti Ora Pai through developing and maintaining strategic partnerships to empower our whanau, hapu, iwi and our broader communities.
Whakawhiti Ora Pai is translated as 'bridge to good health'.
The organisation grew in 1996 out of the Kia Mataara Resource Centre situated in Te Kao and the Te Reo Awhina Resource Centre in Te Hapua.
The growth and focus came after local communities identified the need to provide accessible, affordable, and appropriate primary health care services to its population. Initial funding for infrastructure was through the then Regional Health Authority.
The Management Committee (Board) was formed and continues to be representative of the communities of Te Hapua, Te Kao, Ngataki and Pukenui.
Our Logo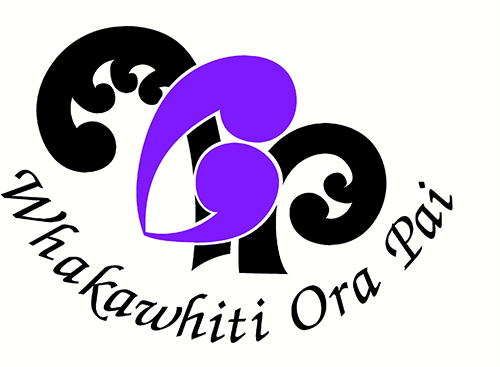 The black part of the design are Mamaku (Ferns) which represent Maori Rongoa (Medicine).
The colour purple was chosen for the overlaying design, as this is a healing colour.
In the overlaying purple design, is two koru. The bottom and smaller koru represents the younger generation, and the larger koru and the top represents the older generation.
This overlaying design represents our tamariki being protected, loved and nurtured by their elders.